Get (and keep) your site
in peak condition

.
Everything you need to get the SEO, socials & accessibility of your sites to 💯 and give your visitors the best experience on every device.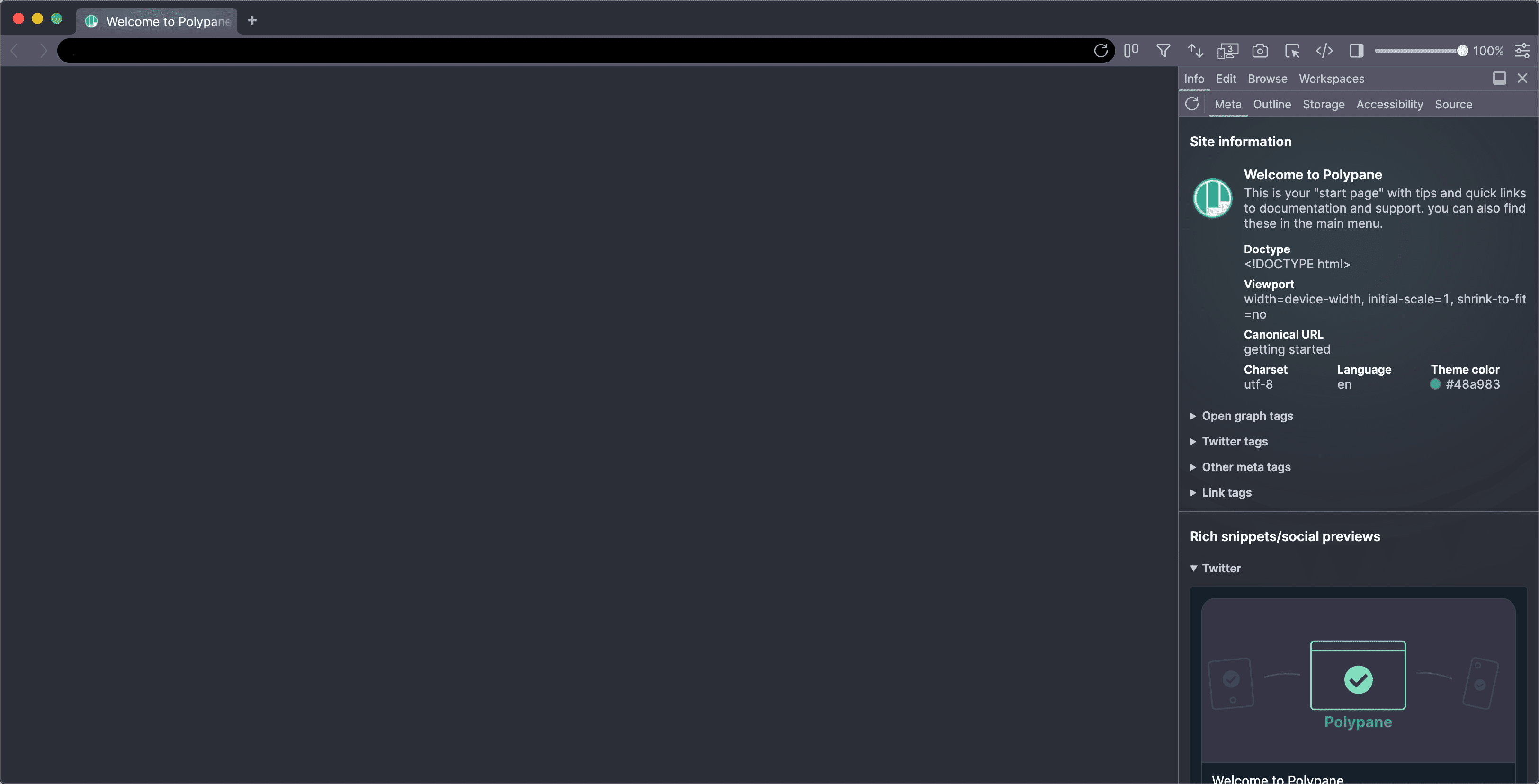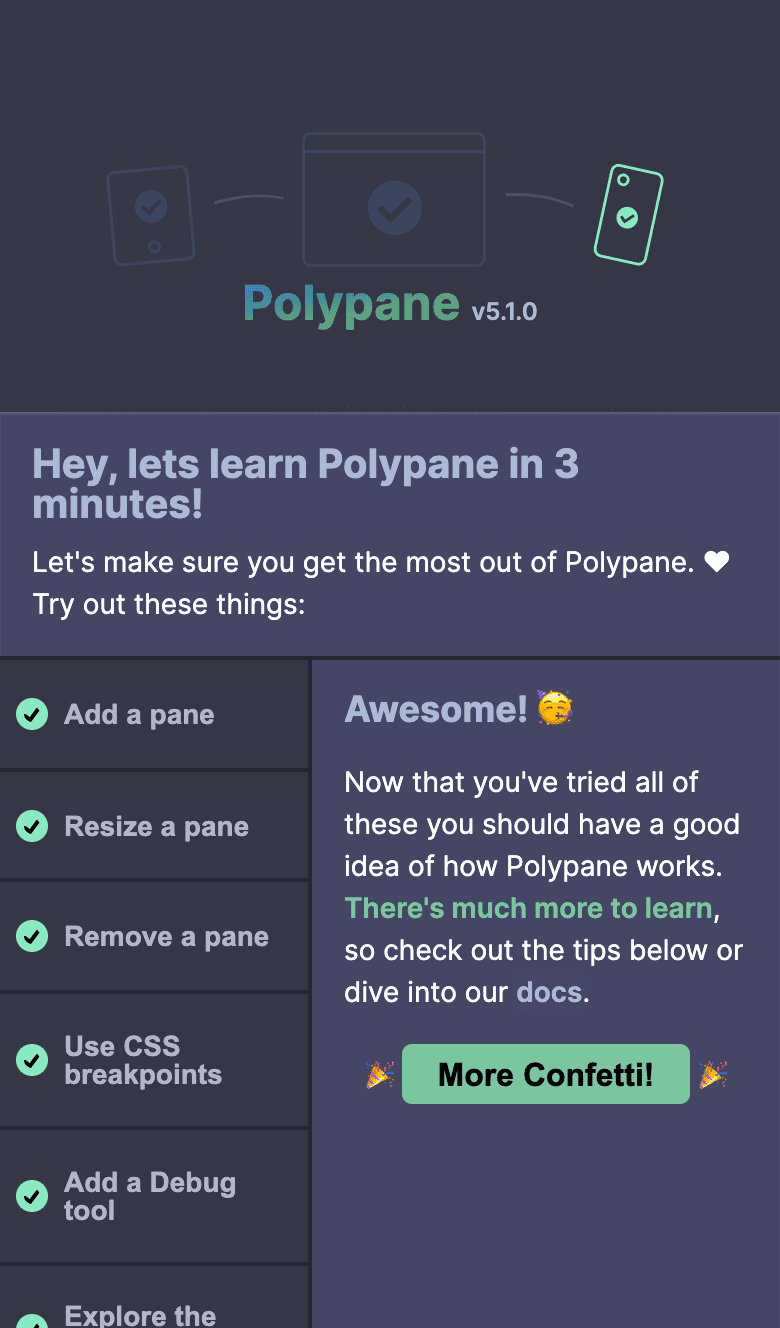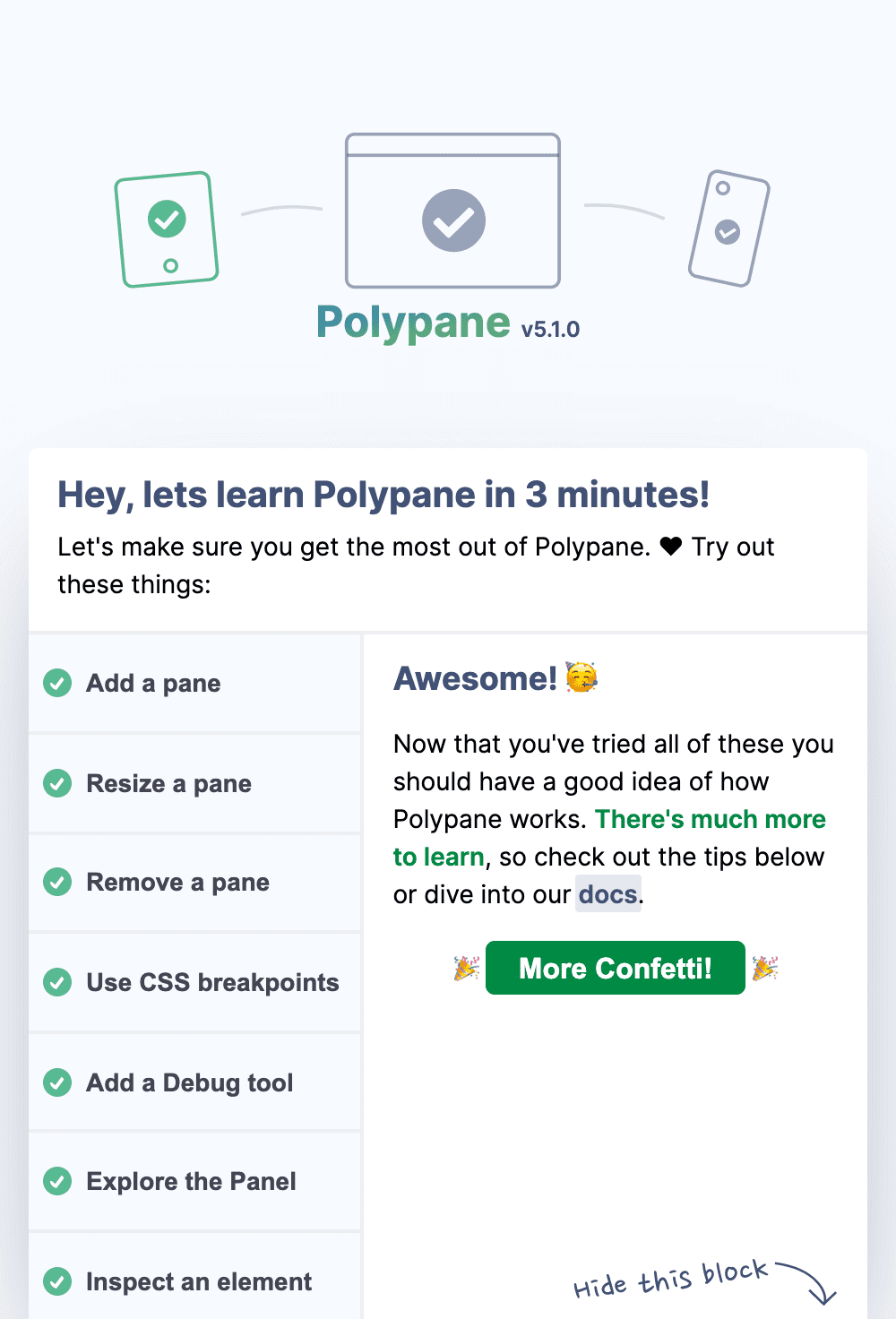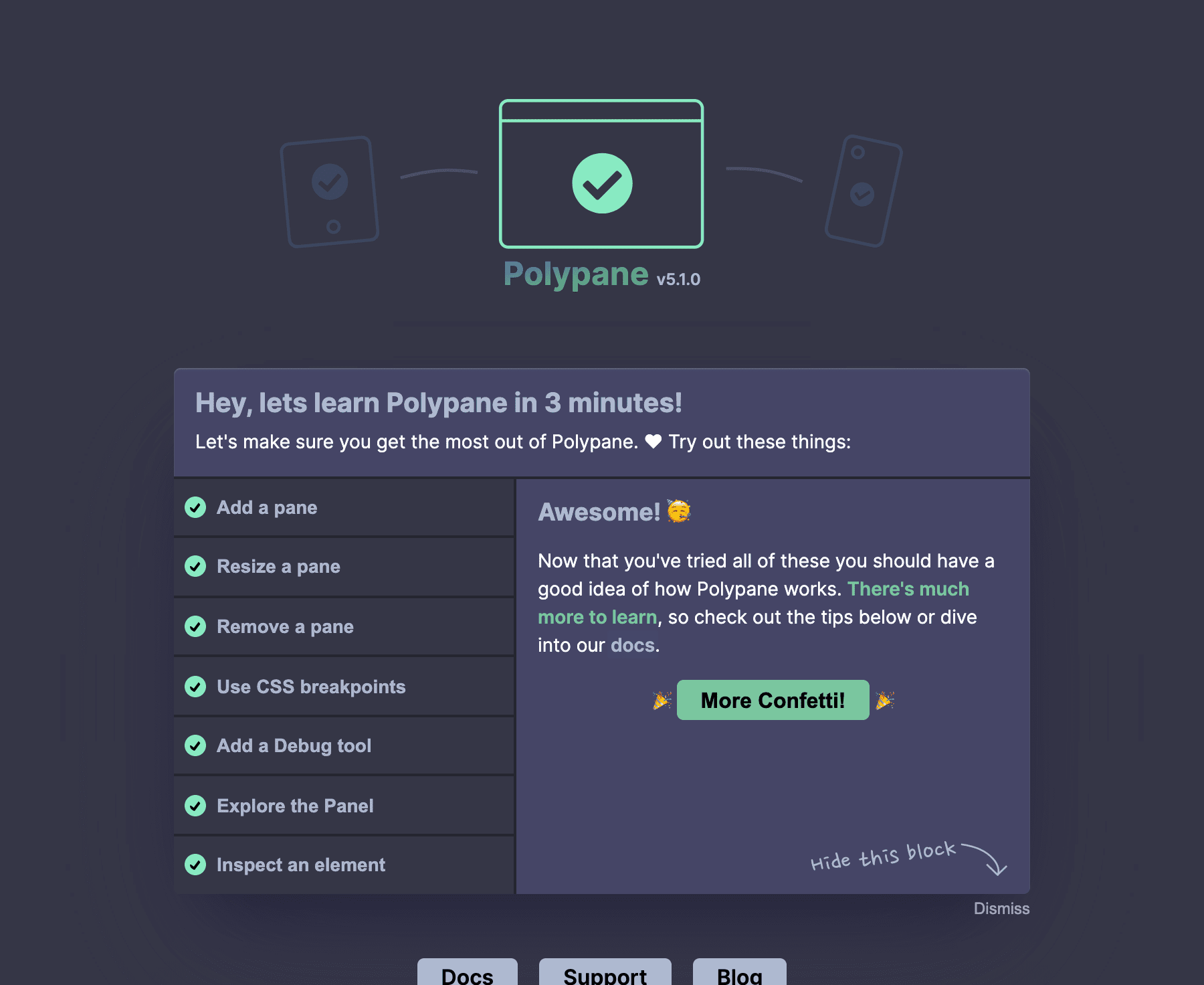 You're in great company
Amazing developers from these companies use Polypane.
Your browser doesn't have to look like this…

With Polypane there is no need to install dozens of extensions. All of this is built-in:
Test responsive design, check for accessibility issues, SEO, Social media, measure dimensions, list headers and links, OpenGraph values, page performance testing, Oembed data, fonts and colors used, element CSS, HTML outlines, color blindness simulators, ...
multiple panes
Get that mobile-optimized checkmark.
Test your site on all devices in one go. Make sure it renders as intended on iPhones, Android devices and any other screen size you want.
Synced interactions
Test everything everywhere.
Just once.
Test your forms, lead magnets and popovers on all devices in one go, since everything you do (clicking, hovering and typing) is synced between devices.
Meta panel
Stop looking through devtools for your meta data.
Polypane shows all your meta data in a single overview so you can quickly spot issues. Highlights missing values, duplicates, too long and too short content.
Meta panel
Pixel-perfect social media previews.
This isn't some abandoned online tool. Our social media previews are pixel-perfect and up to date. Optimize your content for Twitter, Facebook, Slack, Linkedin, Discord and Telegram in both their light and dark mode.
Case studies
Let our customers tell you what Polypane did for their organisations.
Polypane has all the tools you need to build great web experiences.
Outline panel
Let your browser tell you which links are broken.
Polypane automatically checks all the links on your page and if they're broken, redirect or have referrer issues, we'll let you know.
Outline panel
Get the perfect heading structure.
Quickly get a list of headings, landmarks and the document outline. See the content of all your important elements and get tips on how to structure them optimally.
Debug tools & accessibility panel
Accessibility for everyone.
Test your page for color contrast issues, common accessibility mistakes, simulate color blindness and other visual deficiencies. Optimize your site for everyone.
Our maintenance time per site went down 80%. That's a massive time saving. The team can use that time doing more important and more interesting things.

Dale Grant
Founder at Code&
Polypane has saved us countless hours when recording screen share videos, conducting landing page audits, and testing campaigns before they go live.

Nicholas Scalice
Founder at Earnworhy
The biggest benefit we got by using Polypane was way shorter dev time. What we used to do in 1 hour in Chrome, took 20 minutes in Polypane. It was that good.

Vivian Guilen
Founder at Red Pixel Themes
Polypane has all the tools you need to build great web experiences.
Emulation
Need to check Dark mode?
Takes a single click.
No need to go to your operating system settings to change to light or dark mode, easily toggle Dark mode in Polypane, and test your light and dark designs side by side.
Screenshots
Reporting? Let Polypane make the screenshots.
Generate viewport and full page screenshots with accuracy unrivaled by any other tool.
…And that's not all.
Polypane has everything you need to make awesome web experiences.
Unlimited Viewports
Scroll Syncing
Hover Syncing
Grid Overlays
Unified Console
Keyboard Syncing
Device Presets
Freeform Resizing
Horizontal Overflow Detection
Developer Tools
Pixel-perfect Social Media Previews
Different Layout Modes
Device Emulation
Handoff Support
Live Reloading
Accessibility Audits
Page outlines
Live CSS Editing
Color Blindness Simulators
Full Page Screenshots
Visual Design Diffing
Meta data overview
CSS Breakpoint Detection
Overview Screenshots
Unified Element Inspector
Touch emulation
Automated form testing
Screenshot editor
Web Vitals inspector
Color picker
Devtools Extensions
Broken Link Checking
Share links
Custom Headers
Dark Mode
Workspaces
…and more added monthly!
Build your next project with Polypane
Use all features on all plans
On Mac, Window and Linux
14-day free trial – no credit card needed
Try for free