Capture screenshots
Capture screenshots inside Polypane and send them to Toybox with all data.
Annotate your screenshots
Add text, arrows and shapes to your screenshots to explain issues.
Send bug reports anywhere
Send your captures to Jira, Asana, Github and dozens more integrations.
Metadata included
Technical data like browser info and console messages is added to your reports automatically.
Setup instructions
How to use Marker.io in Polypane.
Step 1: Authenticate with Marker.io.
The Integrations popover is visible above each Pane in Polypane by clicking theicon. Click it open and select the "Marker.io" tab if it's not already selected.
Then, click "Select new destination" in the popover.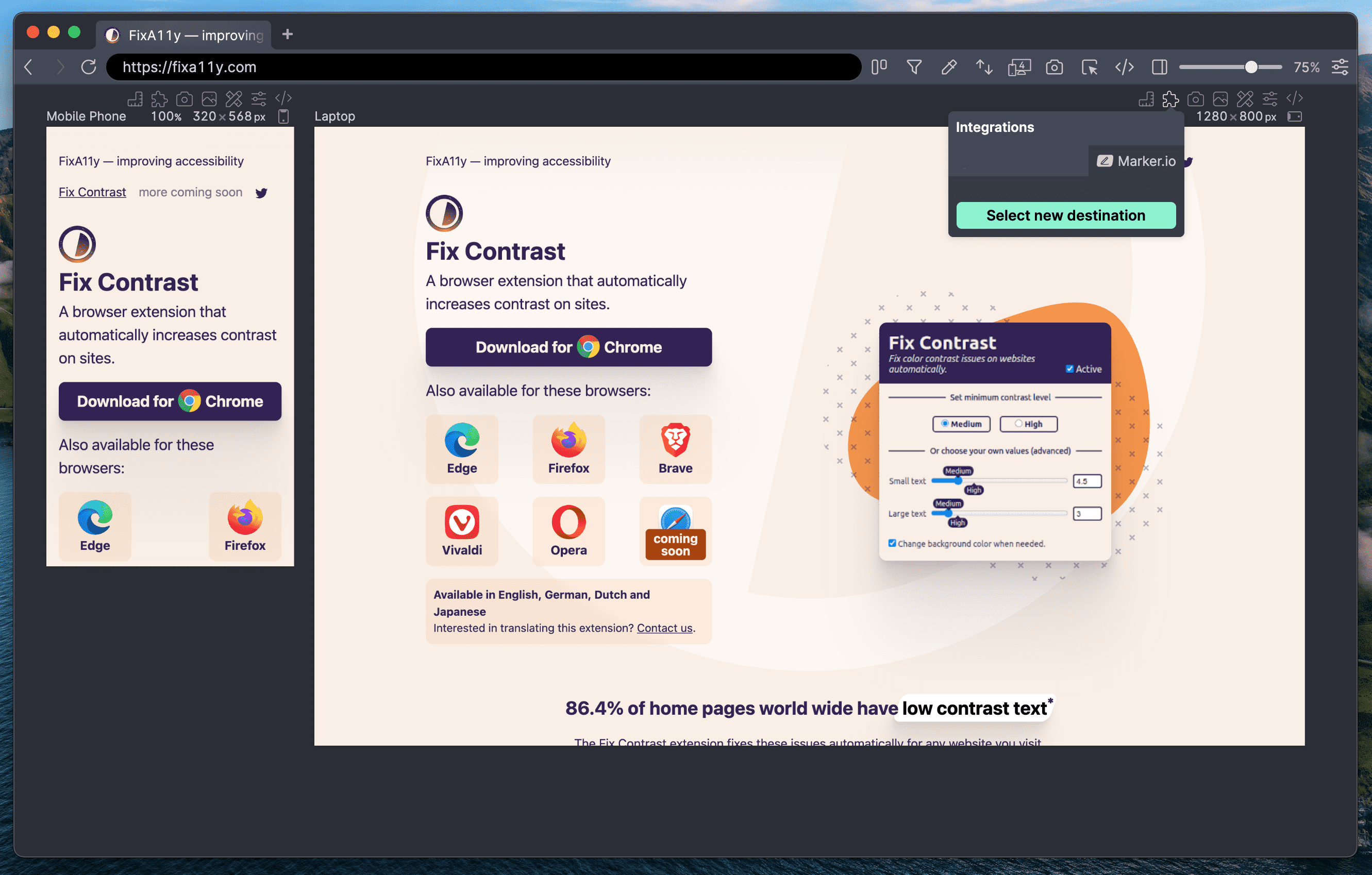 Step 2: Log in to Marker.io.
Enter your e-mail address to log in to Marker.io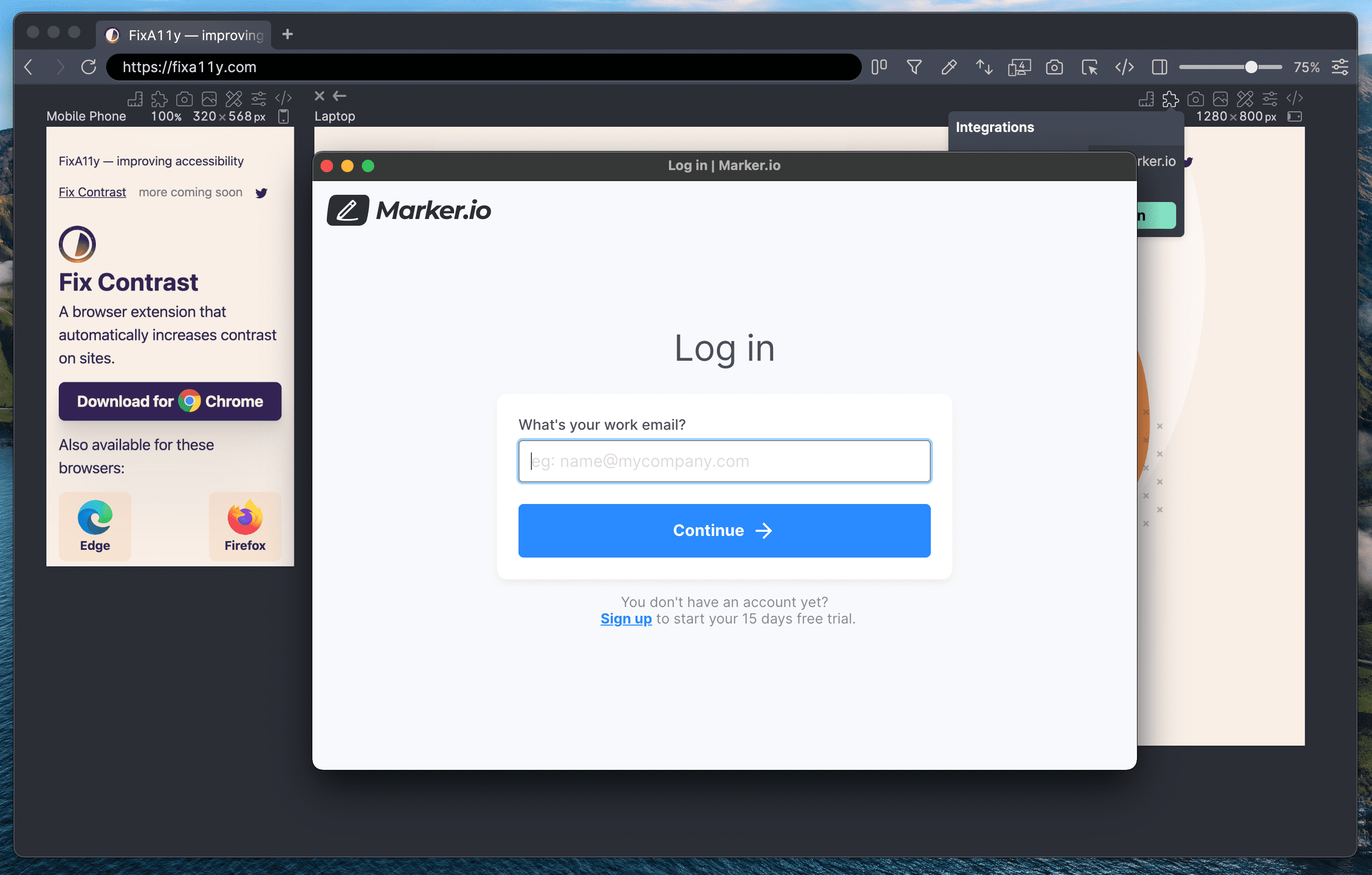 Step 3: Fill in the Login code Marker.io sent you.
Marker.io sends you a login code for Polypane through your e-mail. Copy it from your email and click 'Log in now'.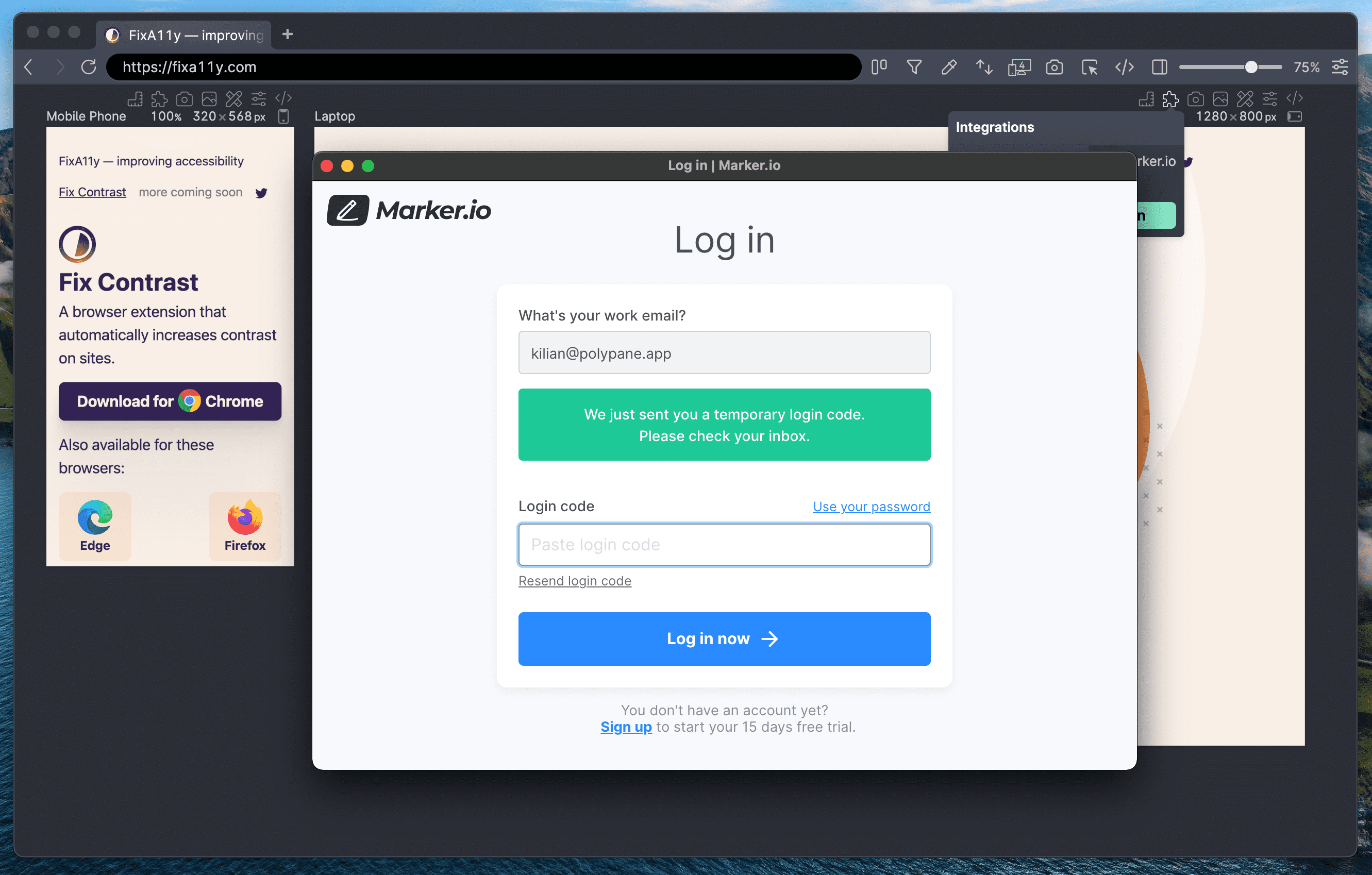 Step 4: Connect a destination.
From the dropdown, select the destination you want to use in Polypane. Don't worry, you can always change this later.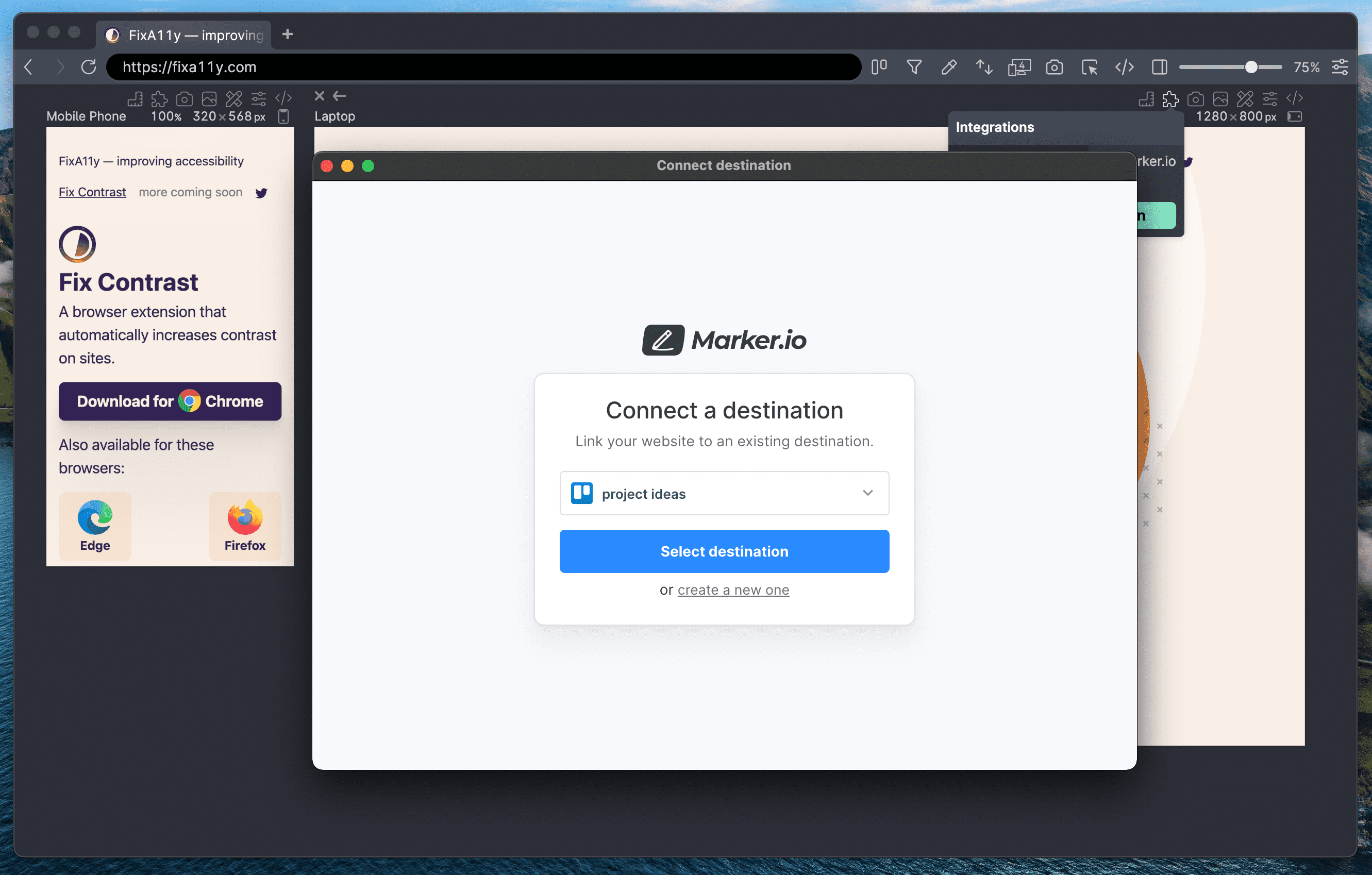 Step 5: Go back to Polypane.
Click the "Go back to Polypane" button to send the info from Marker.io to Polypane. If you close the window instead, go back to step 1.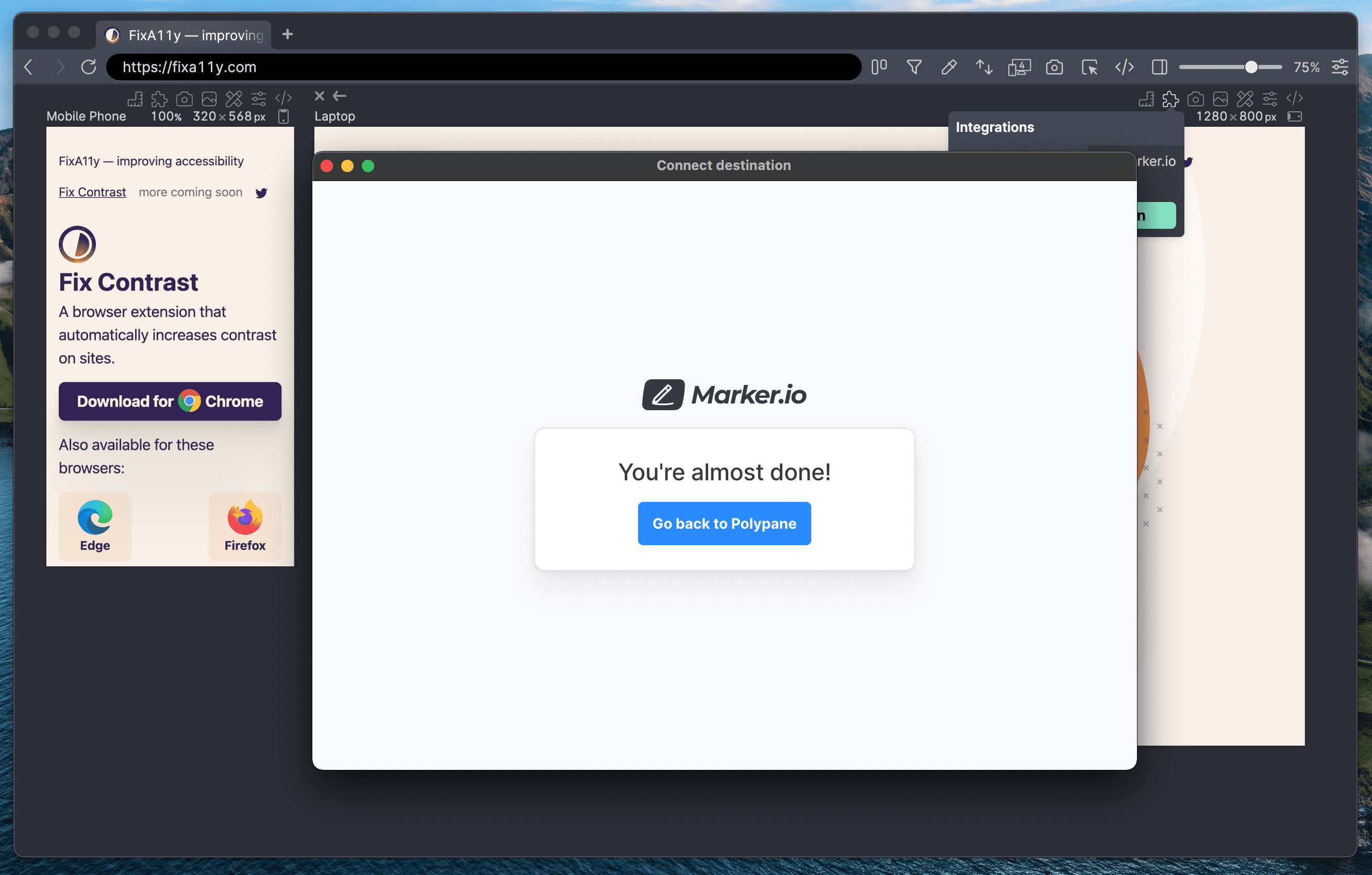 Step 6: Activate Marker.io!
You can now see your selected destination inside Polypane (with icon). Click the "Active" checkbox to turn Marker.io on for this pane.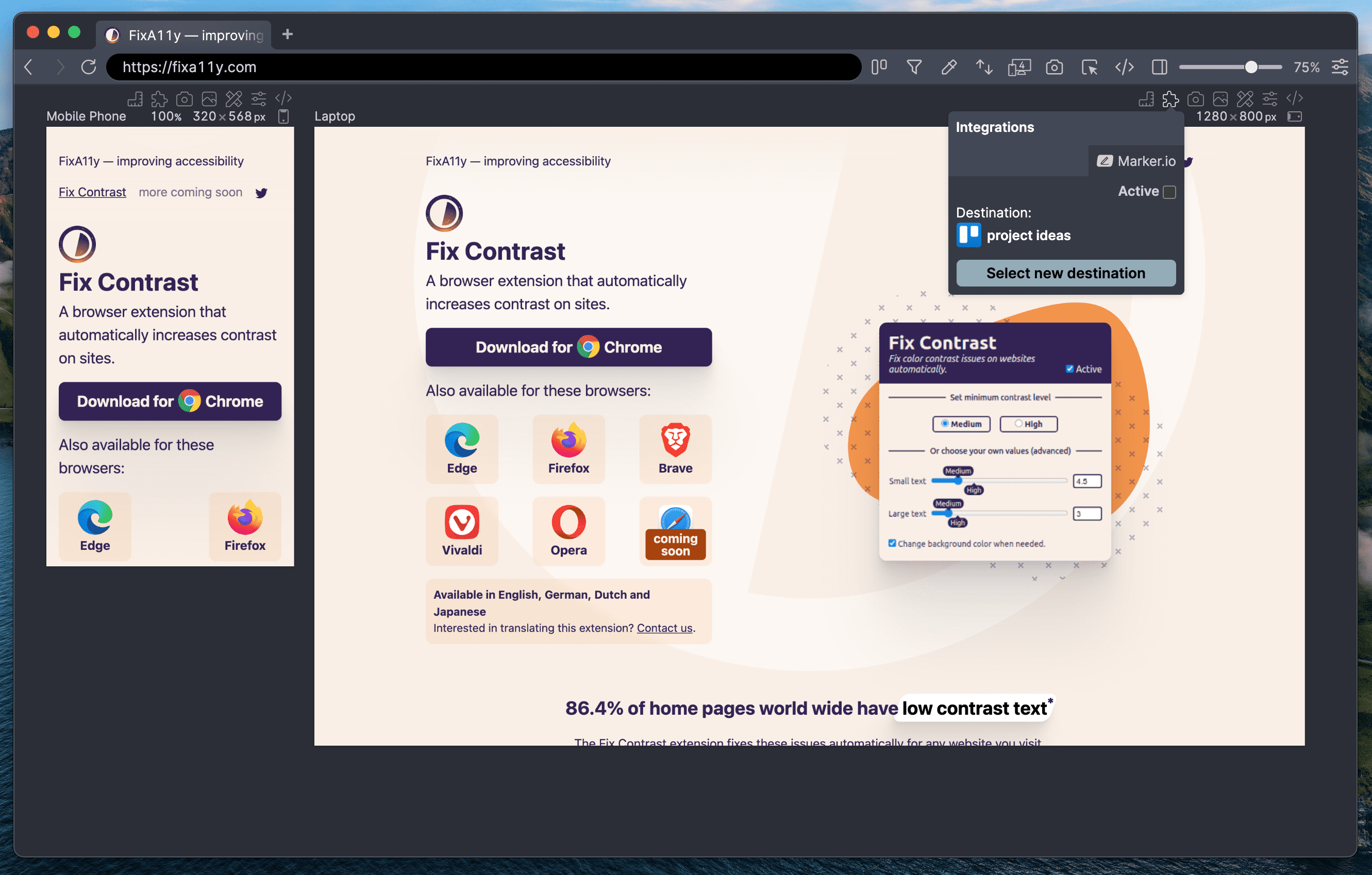 Step 7: Capture entire screen or area.
Use Toybox to add a comment to the page. This will be visible to all your team members, and you can read their replies directly in Polypane too!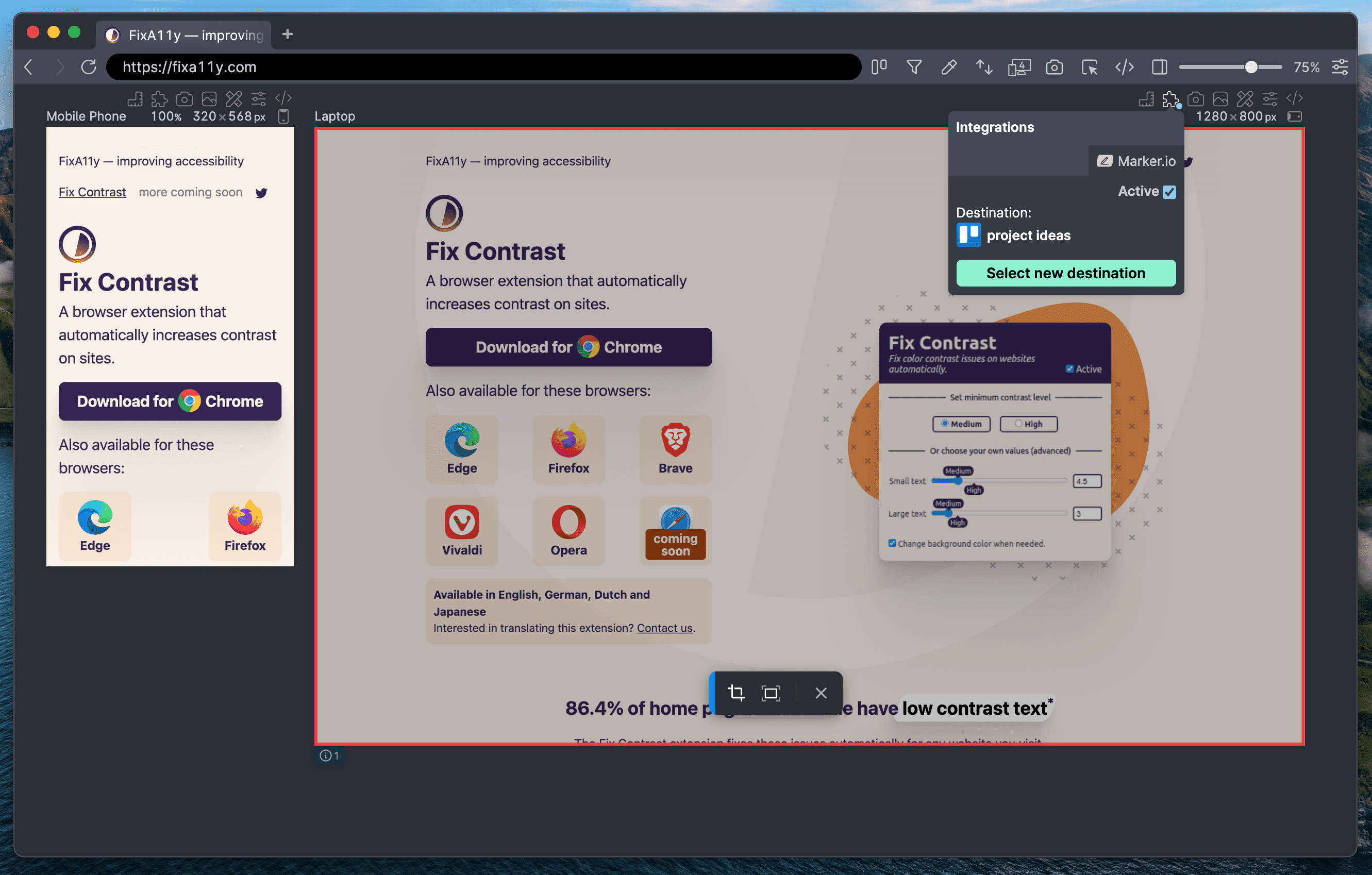 Step 8: Send capture to Marker.io.
From here you can annotate the capture and send it to the destination you chose in step 4. Depending on the destination you can also add different properties or fields.
When you're done, you can open the Integrations popover and uncheck the Active checkbox to deactivate Marker.io.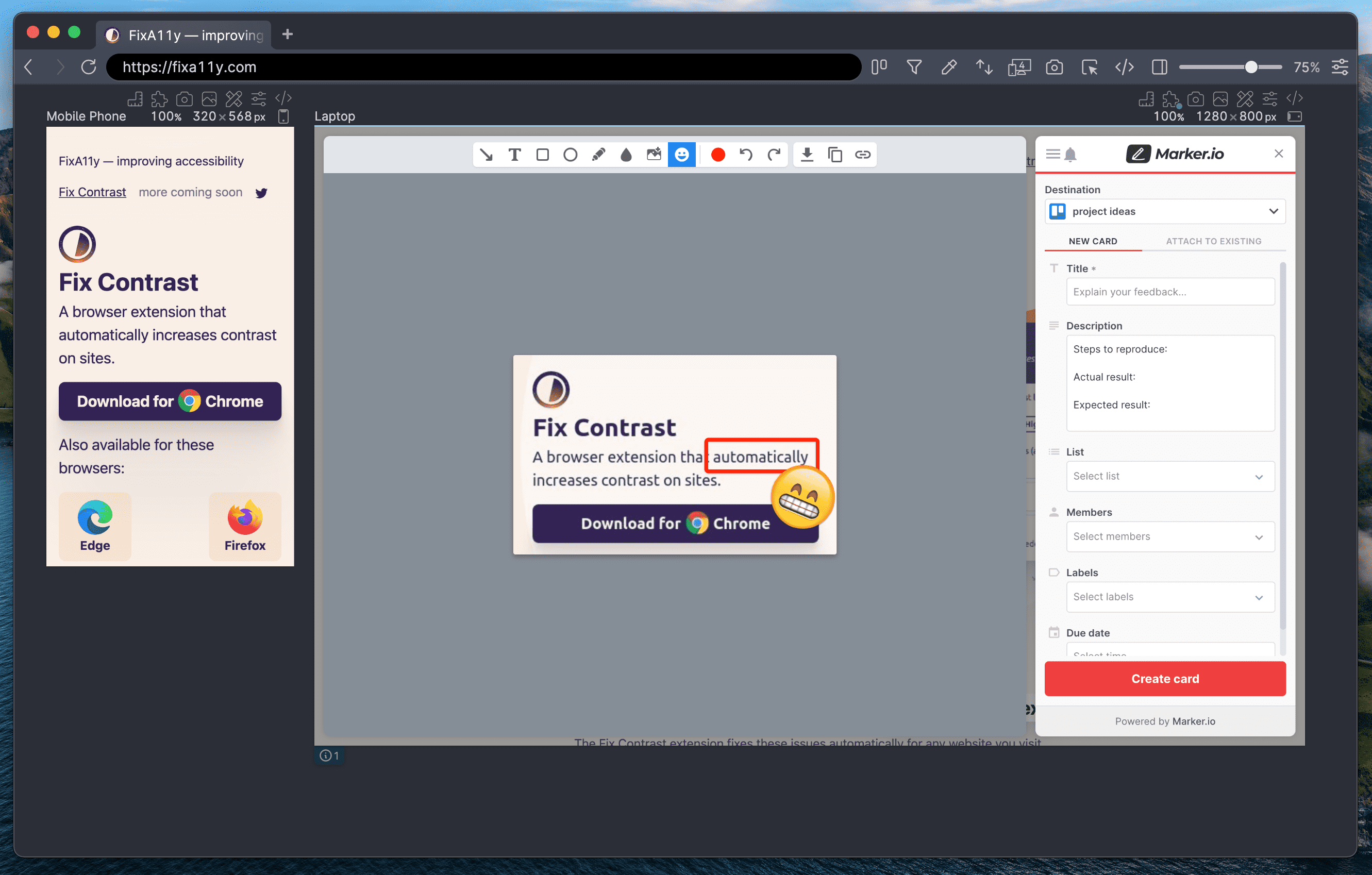 Build your next project with Polypane
Use all features on all plans
On Mac, Window and Linux
14-day free trial – no credit card needed
Try for free