Testimonials
Web development teams, developers and designers love Polypane.
Case studies
Let our customers tell you what Polypane did for their organisations.
You're in great company
Amazing developers from these companies use Polypane.
Developers and designers love Polypane
Here's what they say:
Designers should confront themselves with the reality of different viewports as early and often as possible.

Polypane encourages this behaviour, and makes it easy to do. It is easily one of the most useful tools for modern web designers and developers.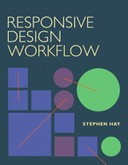 I've been using Polypane recently. Not only is it convenient seeing your work in multiple responsive views at the same time, but doing that just helped me see a spacing issue between two breakpoints that I wasn't aware of. Love it, 💯

I've been using Polypane for Letter, an email tool for designers, and Prototypr 3 - It feels just like Chrome/Safari/Firefox and performs just as fast. It helps me catch issues and the meta information preview is awesome. I can test all devices now so don't need to steal my grandma's iPad.

Using Polypane and woah this is awesome! It helps you build responsive apps much easier and it's really slick and fast! I was just 5 minutes in and I already fixed a bug. Holy s--t this is awesome.

Polypane has become an indispensable tool for my responsive design workflow. Just a bit of honest appreciation: excellent work.

This thing is FAST and the synchronized scrolling works amazingly. I just love Polypane and love to share it with anybody I know. This tool fits wonderfully with my Tailwind workflow and I think you will love it too. Prepare to be impressed.

Vivian Guillen
Frontend Developer at Tailwind Made & Curator at Tailwind Weekly
Discovering Polypane was a game-changer to how I develop responsive websites. Being able to see how my site looks at multiple breakpoints offers a completely different perspective to my workflow. I couldn't imagine going back to using the Chrome inspector.


As a marketing consultant, Polypane has allowed me to provide better feedback to our clients and prospects by reviewing their websites and landing pages in multiple viewports side-by-side. It has saved us countless hours when recording screen share videos, conducting landing page audits, and testing campaigns before they go live.

Using Polypane for responsive design, accessibility, and emulation, has saved me countless hours and overhead building new websites, and working on existing projects. The features keep coming and support is hands on.

I highly recommend Polypane for any individual or team looking for an all-in-one developer toolset, with built in prototyping, social media previews, meta info, "polypane" synced editing, and limitless bells-and-whistles.

The best productivity tool any developer can use right now is Polypane. It just keeps getting better with every release. My favourite new feature is the Focus Order overview 🔥.

Not only that - the accessibility panel now has the WCAG success criteria for issues baked right into it. I've learned so much about accessibility through using Polypane.
Dave Davies
Frontend Developer at Zengenti
I was very skeptical at first, but after finding myself annoyed at yet another responsive design, I decided to try Polypane. The first half hour in it solved the frustration I had with responsive design and I enjoyed it a lot. I really like it. Polypane works exactly how you imagine it should. I recommend it to anyone developing websites and apps.

At first I didn't really understand why I would need different screen sizes all at once, but it improved my productivity by a huge factor.

Polypane has greatly cut down the total time I take to convert a mockup to a fully responsive website. It will improve your productivity by over 4,000,000%
I've delivered mobile first cross platform software for years without Polypane so I couldn't see any reason to pay for something I can do with dev tools in most modern browsers. But I decided to try Polypane because of a tight timeline.

With Polypane, I was able to save time by simultaneously building an excellent tablet user experience (without specs!) in addition to a phone & desktop experience that matched their specs perfectly. The value of Polypane definitely outweighs the cost. Get it if you're looking to do more with less time & effort.
Polypane has made responsive development actually manageable, even for part-time developers like myself. With its detection of breakpoints, built in debugging tools, and how it "plays nicely" with other stack elements, it quickly became an indispensable part of my workflow. With tools like this, you have no excuse not to create great, responsive experiences!

I didn't think it would be versatile but Kilian has considered everything. I get twice as much work done in the same amount of time.

Well, twice if I have two viewports open, 3x if I have three! Polypane makes development easier and more accurate.
I was very skeptical if Polypane was worth the money, since I thought of it as "just multiple browser windows". Now I see it as a multitool for web development with tons of features that a traditional browser lacks. The multi-window thing is just a bonus!

Doing responsive design work has become much easier and especially the a11y tools are a game-changer. Following Kilian on Twitter, seeing how active he is in discussions around DX and a11y, gives me huge confidence in the product.
I didn't think that it would offer me more than the browser I was using but it's sped up my development time not just in terms of speed of coding & cross-device testing but it's also allowing me to manage accessibility issues real-time and view meta data and snippet data real-time.

It allows you to see so much more behind-the-scenes data real-time during development. It's a coders dream.
Polypane is invaluable tool for responsive website testing. During development, it's perfect on a second monitor to quickly see CSS changes at different screen sizes. And with a full set of dev-tools at hand, it is easy to tweak, test, and verify changes quickly. A must-have for front-end developers.
A vital part of the web development toolkit for testing and troubleshooting responsive design.

John Camacho
Web Developer at Pixelstation
Build your next project with Polypane
Try all plans, all features
On Mac, Window and Linux
14-day free trial – no credit card needed
Start free trial
View pricing