Capture screenshots
Capture screenshots inside Polypane and send them to Toybox with all data.
Collaborate with your team
Add notes and comments to your page together with your team.
Setup instructions
How to use Toybox Systems in Polypane.
Step 1: Open the integrations popover in Polypane
The Integrations popover is visible above each Pane in Polypane by clicking theicon. Click it open and select the "Toybox Systems" tab if it's not already selected.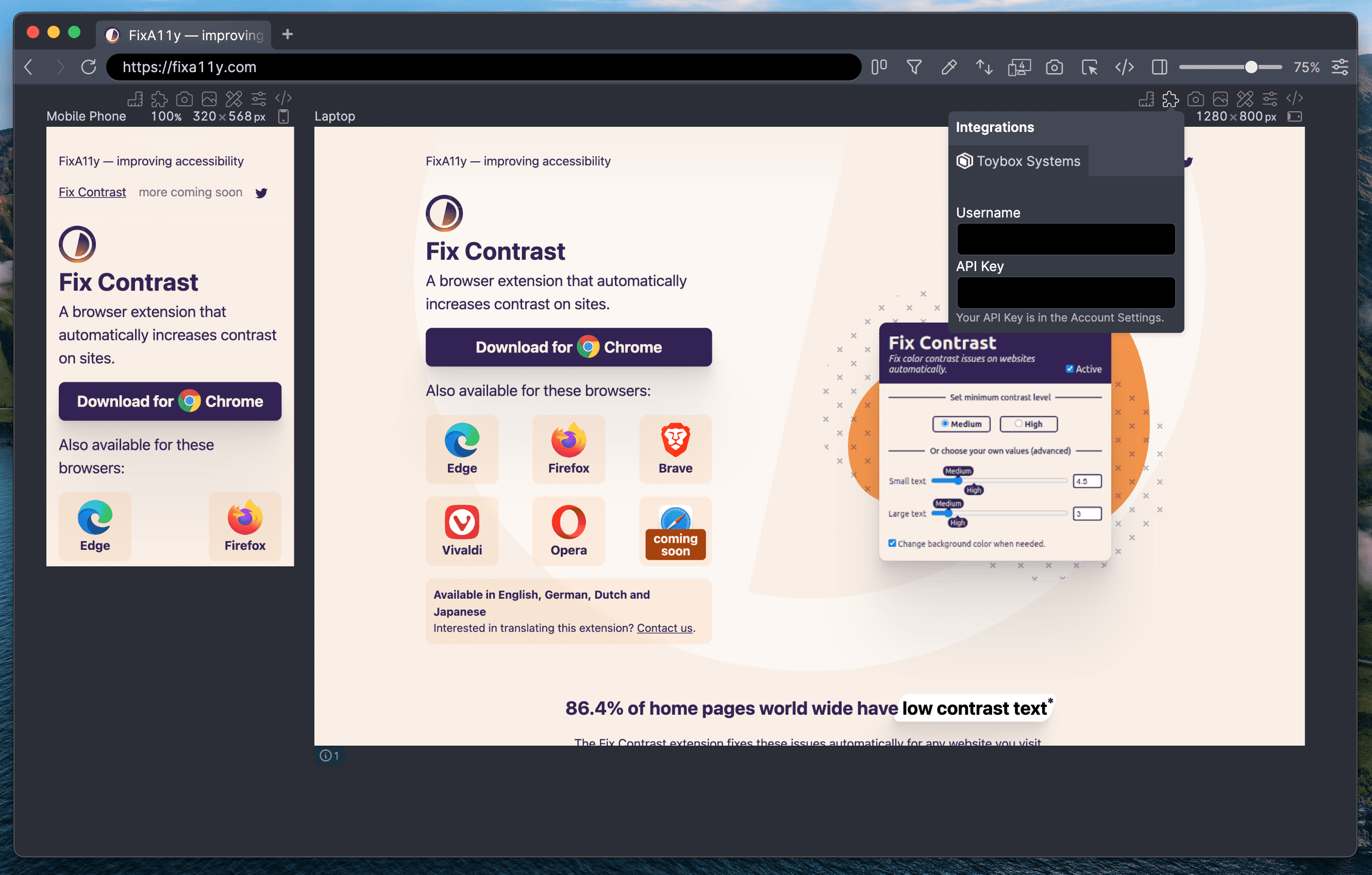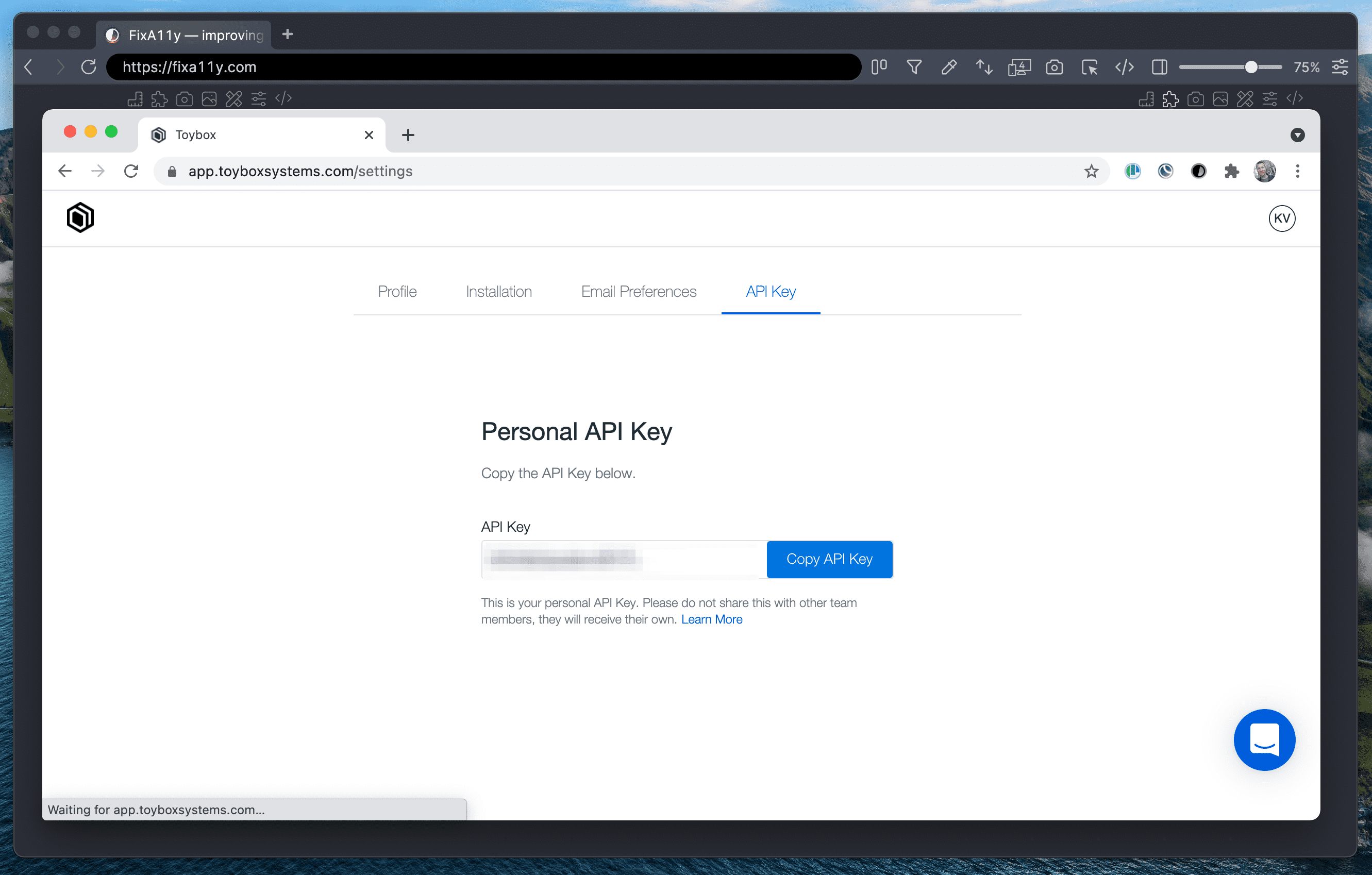 Step 3: Fill in your details
Fill in your username and API key. While the API key field is focused the text will be readable, and the key will be hidden when unfocused.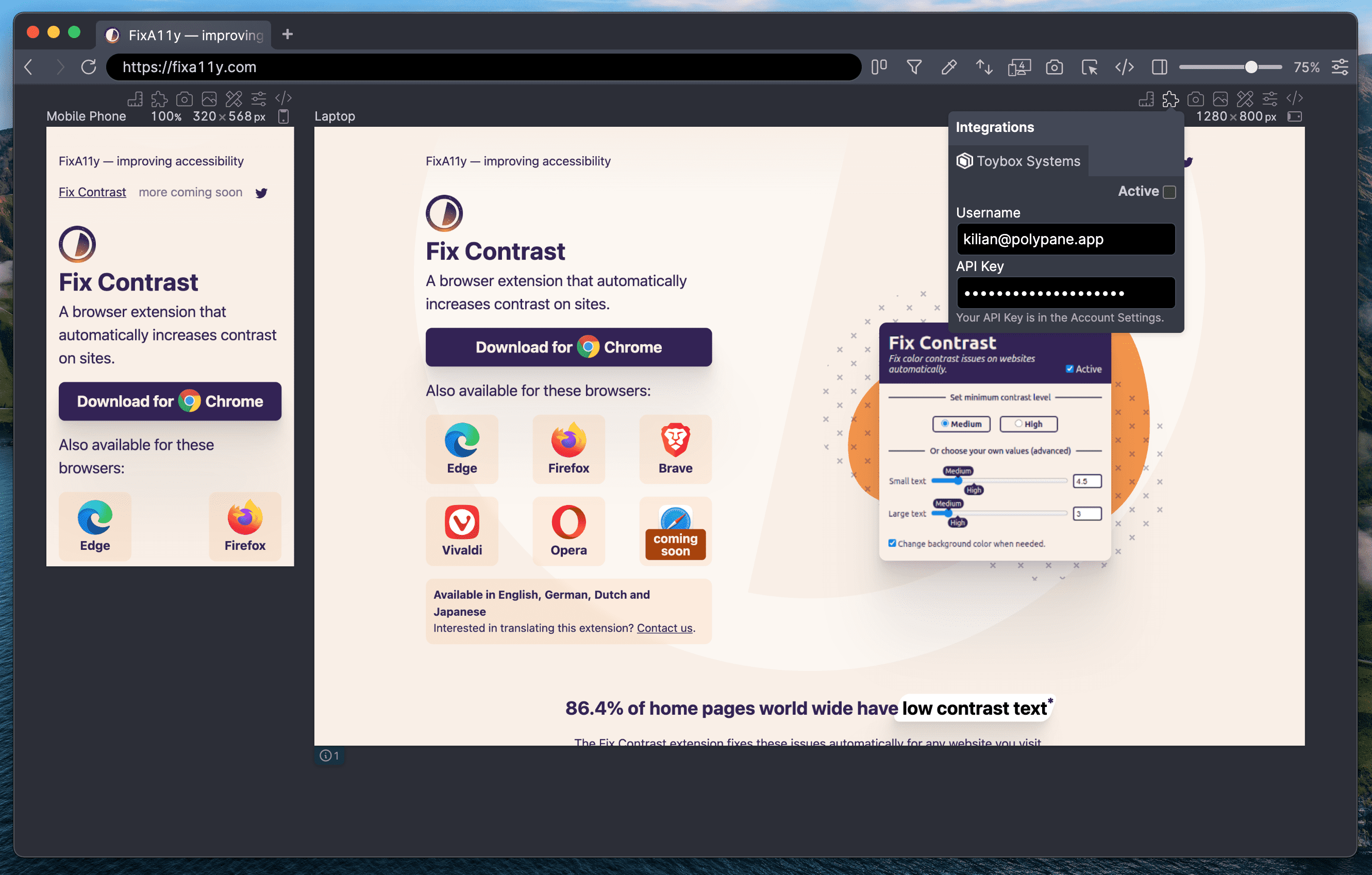 Step 4: Activate Toybox Systems
Click the "active" checkbox in the integrations to turn Toybox Systems on for this pane.
The Toybox Systems UI will load in the pane, showing the currently active notes for this page and the toolbar that lets you create notes by highlighting an area or selecting an element on the page.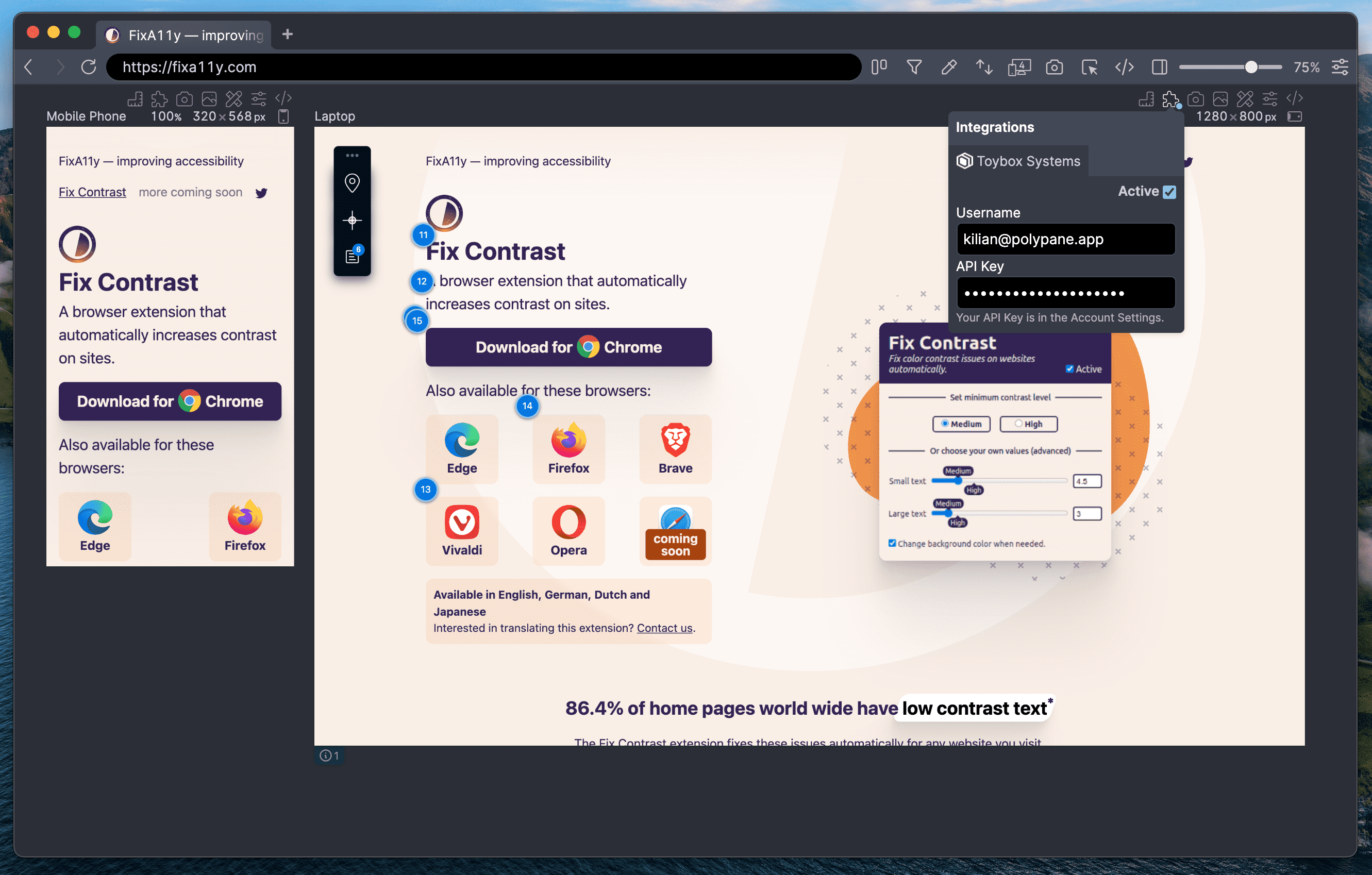 Step 5: Leave a comment with Toybox Systems!
Use Toybox to add a comment to the page. This will be visible to all your team members, and you can read their replies directly in Polypane too!
When you're done, you can open the Integrations popover and uncheck the Active checkbox to deactivate Toybox Systems.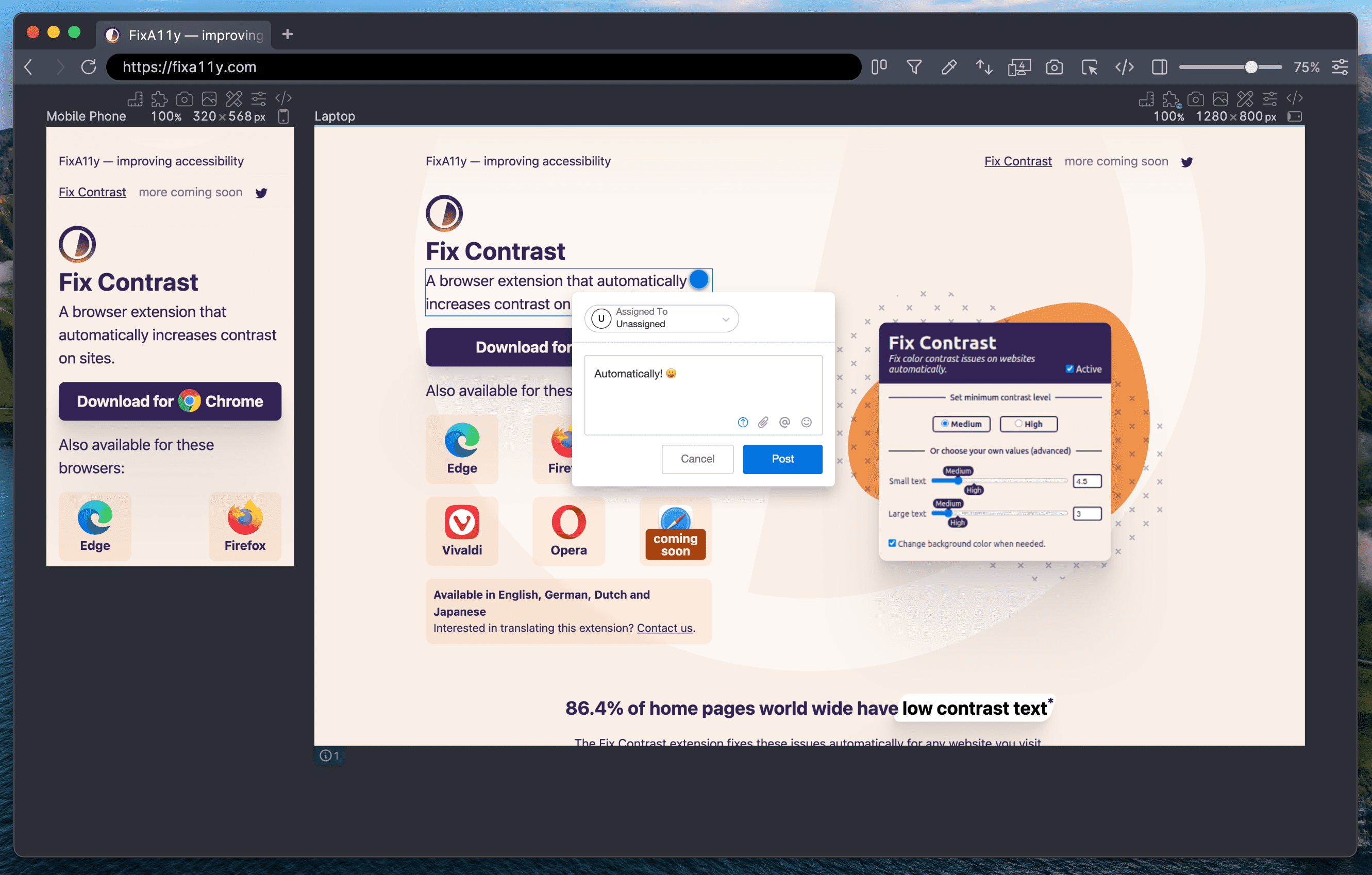 Build your next project with Polypane
Use all features on all plans
On Mac, Window and Linux
14-day free trial – no credit card needed
Try for free