We interviewed Nicholas Scalice, the founder of Earnworthy and creator of the GrowthMarketer.co newsletter about how he uses Polypane to be able to provide quick landing page consultations while focusing on both desktop and mobile.
Can you introduce us to Earnworthy?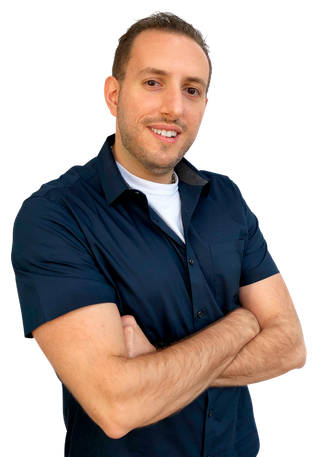 Earnworthy is a growth marketing consultancy that I founded in 2015. We're a small but mighty team of 5, and while we are technically based in Boca Raton, Florida, our work structure is fully remote. We specialize in one thing: Helping brands convert more of their website visitors into leads and customers using high-converting landing pages.
One of your services is a landing page audit. What does that process look like?
We do two types of landing page audits. First is a short, free audit that is used as a sales magnet. It has been a tremendous source of new business for us. The way it works is that people see our ads, or visit our site and request to have their landing page reviewed. I then create a 5-10 minute screen share video pointing out a few things I would recommend they do to improve conversions. I record using a tool called Loom, and I pull up the sites in Polypane so that everyone can see the mobile and desktop versions side-by-side.
The other type of landing page audit we do is a paid offering. It's a similar process, but there are more steps involved, such as a speed test, reading level test, and sometimes a five second test. We use Polypane for this audit as well of course!
What were you looking to improve in your workflow that made you search out a tool like Polypane?
The biggest challenge when doing landing page audits is that these days, landing page traffic is primarily mobile traffic, yet, we review pages on our desktops and laptops. I needed a way to review the mobile layout as well. And while I could always pull the page up on my mobile device, this wasn't easy to record and share.
Polypane changed all that. It allows me to view both the mobile and desktop versions of a site side-by-side, and they sync as we scroll. I'm aware that this is like only 1% of the power of Polypane, but for me, it's a game-changer.
How did you find out about Polypane? What other product/methods did you consider?
I was searching for browsers that had more advanced features than regular Google Chrome and Polypane came up.
Another method I had considered was using a Mac app called Reflector to mirror my actual iPhone screen to my desktop and then record the screen from there, while also keeping a desktop browser open. Yeah, it's as complicated as it sounds. It hurt to even write that.
How do you use Polypane during your landing page audit?
It's simple. I open Polypane, pull up the site to be audited, and record my screen using Loom. I don't have to worry about switching devices, as I can see the desktop and mobile versions of a landing page side-by-side that way.
Nicholas has more landing page audits you can watch on the GrowthMarketer YouTube channel.
What results did you see in your audit after you started using Polypane?
The most surprising thing was how many people asked me what browser I was using. People are always curious about tools, but in this case, it generated quite some buzz in the early days, when nobody knew about Polypane.
As for quantifiable results, our closing rate from prospects to clients has gone up around 25% after we started using Polypane for the initial free audit.
I attribute this to the fact that people see more value in the audit video, since we're able to focus on both mobile and desktop.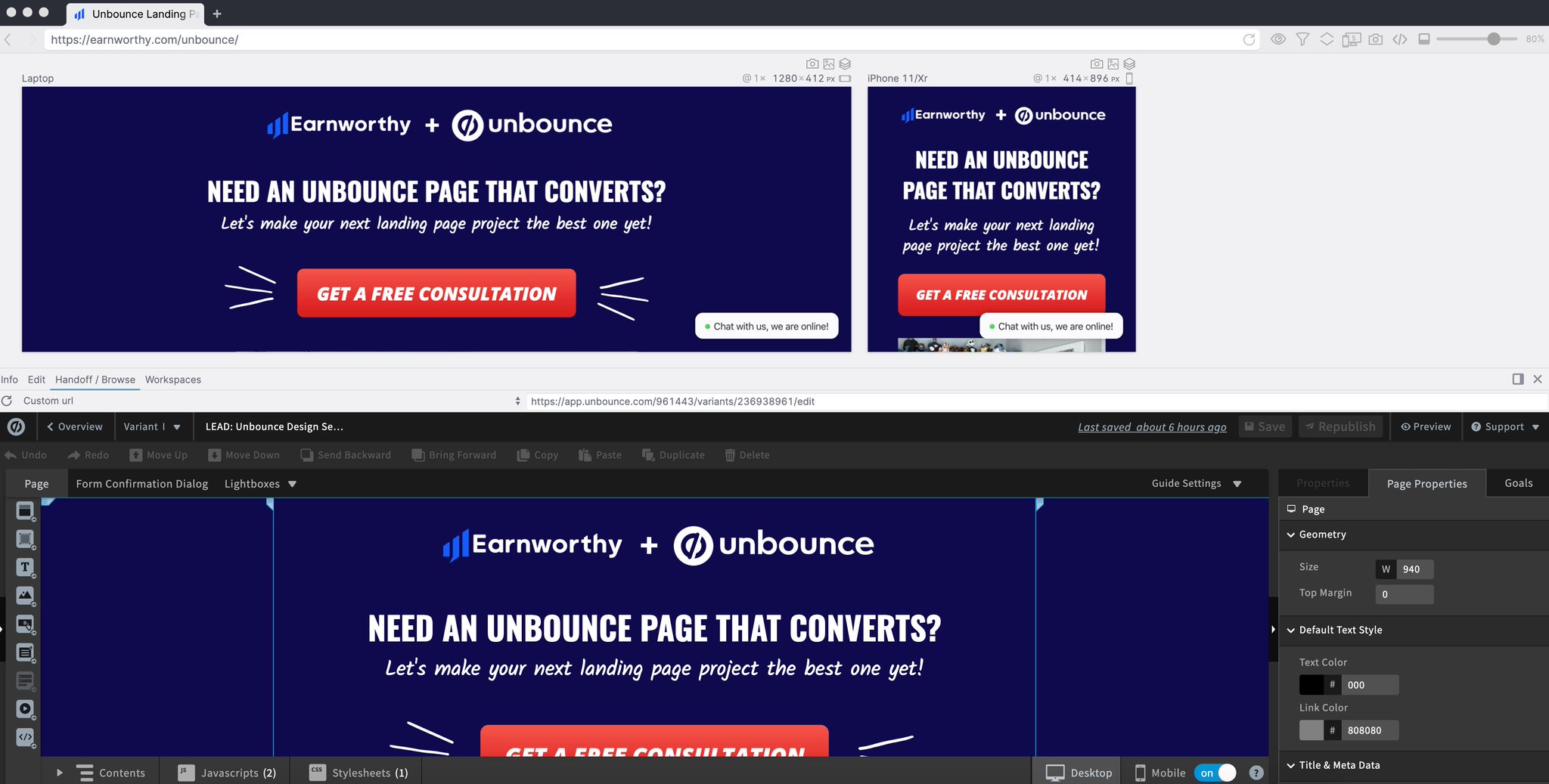 Earnworthy develops web pages using the Unbounce editor in the side browser and previews them on multiple sizes.
What's next for Earnworthy, where can we learn more?
Apart from the landing page optimization business, I recently launched a free marketing newsletter where I share cool tips and tools like Polypane once per week. Check it out at GrowthMarketer.co and subscribe!