Documentation
Learn how Polypane improves your workflow
Dark and light mode
Polypane has a dark and light mode. You can toggle between them using cmd + i or by selecting "Toggle Dark mode" in the View menu.
On MacOS it will automatically adapt. On the other platforms, light mode is the default.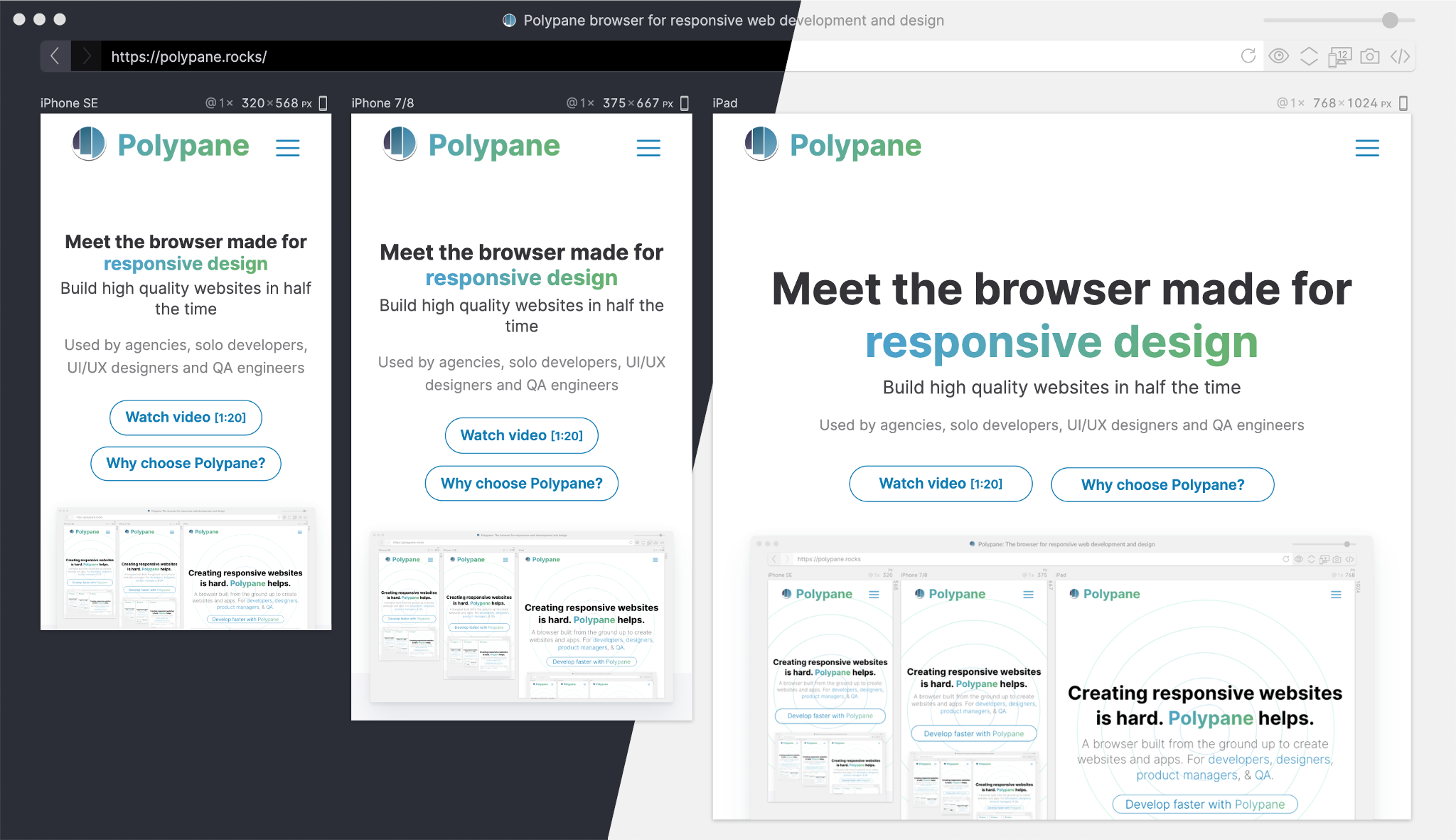 Is your question not answered?
Ask via Twitter, Slack or our contact form
Get Polypane
The browser for developers and designers building amazing sites and web apps.
Try for free