Documentation
Learn how Polypane improves your workflow
Setup
To install and activate Polypane, follow these steps.
Step 0: Make sure you have access
To use Polypane you need to create an account, or be invited by a business account holder. If you do not have an account or invite, register here for an account.
Step 1: Download and install Polypane
Install Polypane by downloading the installer for your operating system and running it.
Polypane is available for Windows 10, macOS (A universal app for Catalina and up, with support for both Intel and M1/Apple Silicon) and Linux (.deb and appImage).
Step 1.5: Download and install the browser extension
While it downloads, make sure to also install the browser extension for your default browser.
The extension adds a button to your browser that with a single click launches Polypane and opens the current URL in a new tab. It really helps you get used to Polypane.
Step 2: Request license
When first opening Polypane, you need to request a license key for the device. Fill in the e-mail address you signed up with and we'll send you an email with the key. Each license key is only valid for a single device.
It shouldn't take longer than a couple of minutes to get your license key, but do make sure to check your spam folder.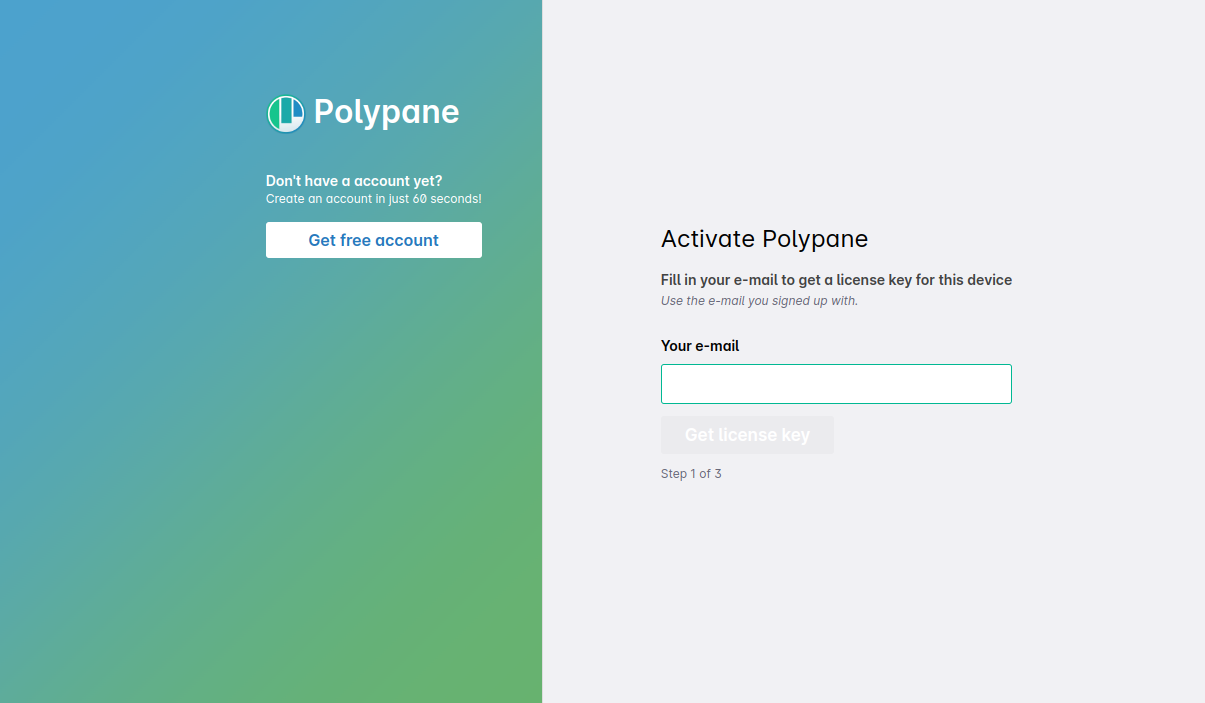 Step 3: Verify license
Copy the license into Polypane and verify the license. After this, your copy of Polypane is activated.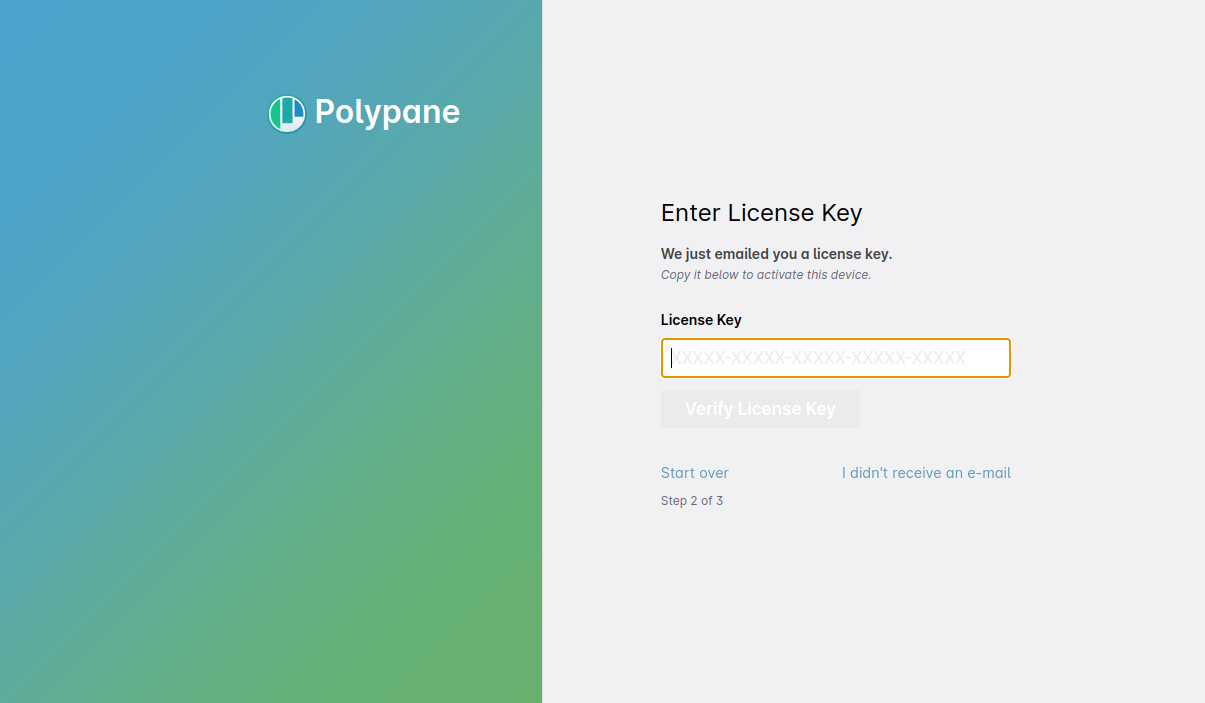 Step 4: Pick your preferred starting layout
By default Polypane will present you with three panes kept in sync, but you can also choose to start in a more "traditional" browser layout.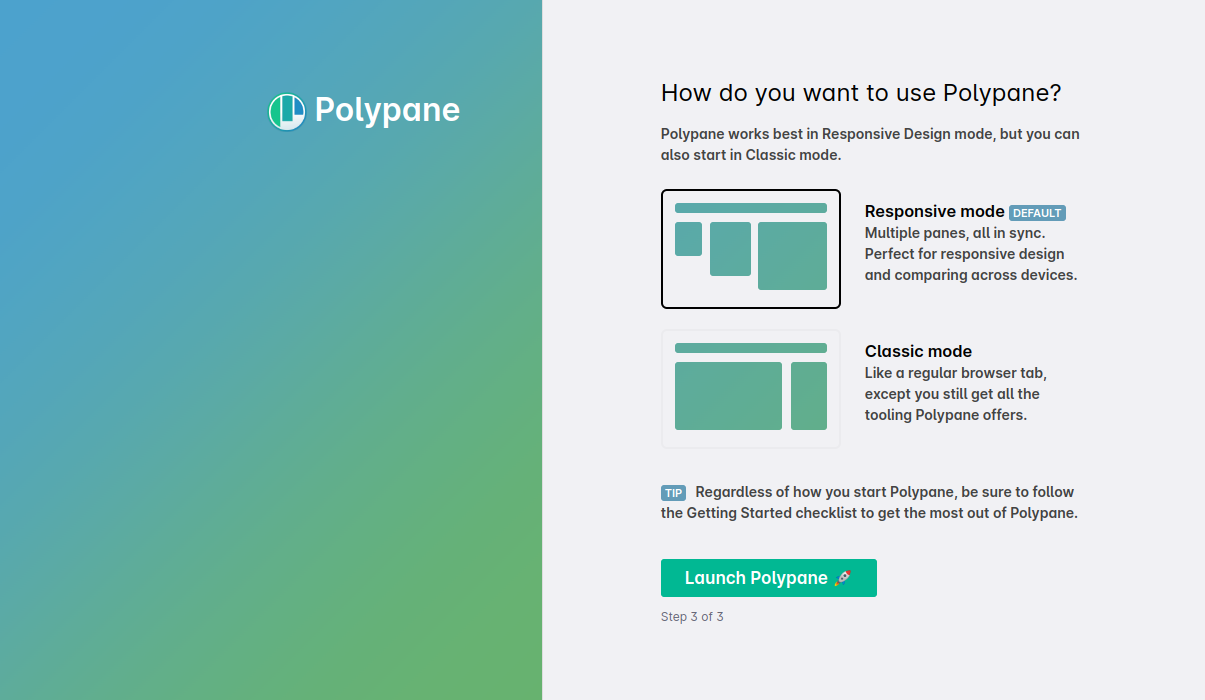 Step 5: Follow along with the getting started guide
The getting started guide in Polypane will help you understand the interface as you use it. It's available in the first tab you open, and during the trial you can also press F1 or press the "Tutorial" button in the top right.
Go to Into to Polypane for a video walkthrough of the getting started guide.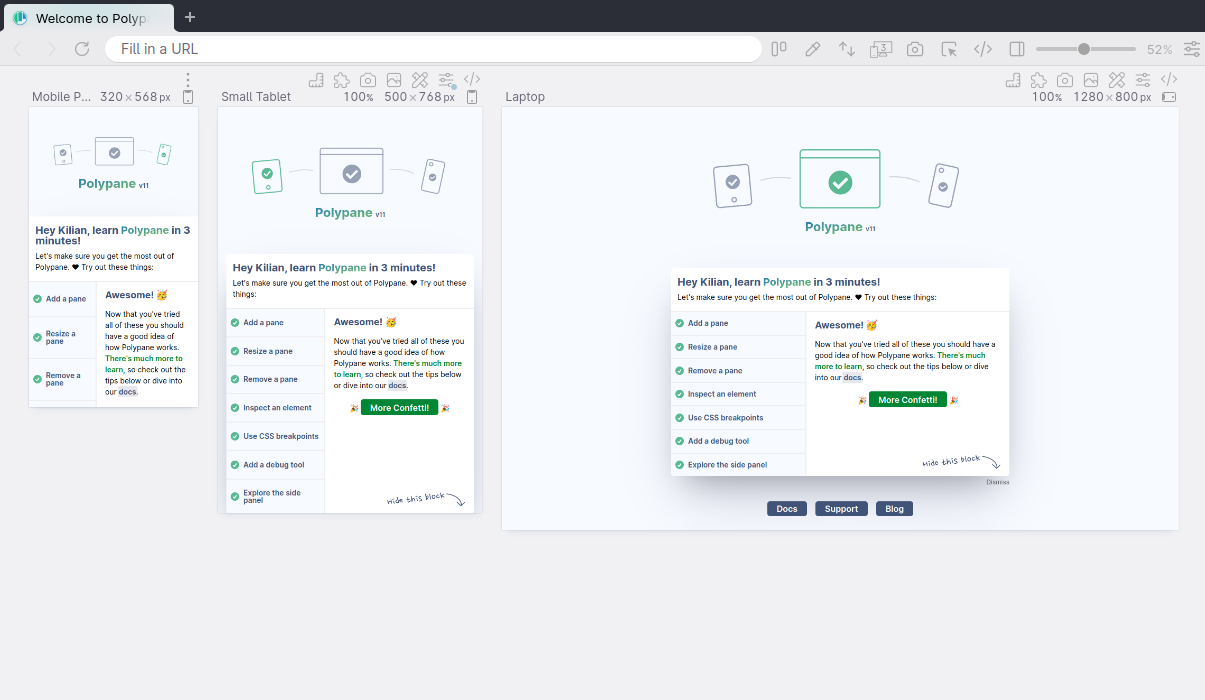 (Optionally) Install on your other machines
You can install Polypane on multiple devices. Now that you've activated your first device, you can install it on other devices too.
Have a question about Polypane?
Contact us any time though chat, Slack or our contact form:
Contact Support
Build your next project with Polypane
Use all features on all plans
On Mac, Window and Linux
14-day free trial – no credit card needed
Try for free